Top 50 Websites For Learning Self-Canning
Self-canning is an age old tradition that allows you to store nearly anything for a very long period of time. Where a freezer can store food (should you have power) for a year, canned items can last well beyond that. This makes self-canning appealing for those who are self-reliant or live in areas where hurricanes and ice storms are the norm (thus knocking out the power). Think of self-canning as a practical, affordable hobby that will pay you times 10 when the going gets tough.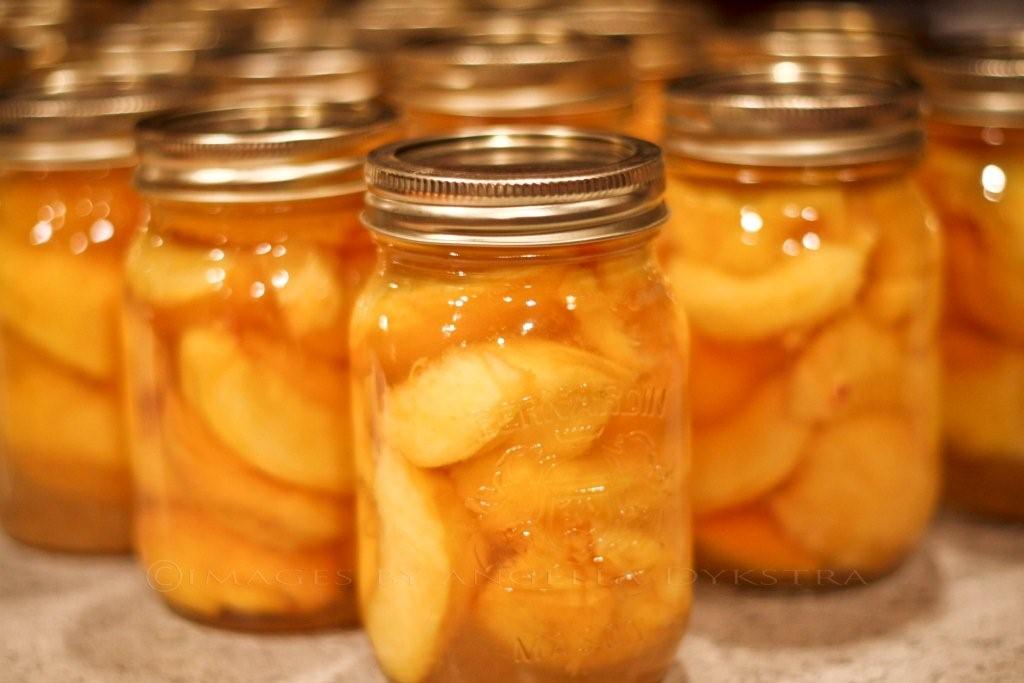 Self-Canning Sites for Beginners
Eco-everything is causing more people to explore self-canning. Whether you're living off the grid or just want to explore a new hobbing, these websites will teach you everything you need to know about self-canning.
1. Canning 101 Learn why canning is the way to go when it comes to storing food for a long duration of time. This article explains what you need to get started.

2. National Center for Home Food Preservation Learn why properly canning food is crucial to preventing food contamination in your canned meats and vegetables.

3. Home Canning Preserves Taste, Nutrition and Self-Reliance This article explores the throwback to home canning that we're seeing and why preserving food when it's ripe is healthy.

4. Home Canning – Jars and Lids Knowing the proper way to utilize jars when canning at home is crucial for food safety. This site goes over choosing the right size and thoroughly explains the parts of a can.

5. How to Learn Home Canning Basics Get the skinny on what you need to make home canning work for you. This article goes over the essentials that will get you started.

6. Small Measure This eco-decorator has made small changes to her life in an effort to go green. Among them, she is into home canning and provides readers with tips on what to make and how.

7. Home Canning Safety Because home canning requires many tools, it's important you keep safety in mind when canning, especially if children are around. Learn the protocol here.

8. Canning USA Let this canning website be the ultimate introduction to home canning. It's packed with recipes, tips on how to can and more.

9. Home Canning This site is available in English and French and links you to suppliers for all your home canning needs.

10. How to Start Home Canning – Understanding How It Works There are different types of home canning techniques, some which vary based on what you're canning. Learn more about the terms used and each step of home canning.

11. Home Canning – How to Avoid Botulism Canning properly is crucial to preventing food contamination. Learn the proper pre-cautions to take when canning at home.

12. How to Prepare Your Equipment for Canning Ensuring your equipment is in tip-top shape will give you the best home canning results possible. Learn what to look for in this helpful article.

13. Successful Home Canning This home canning article explains what tools you need to make canning an easy process to perform on a regular basis.

14. Basic Canning Terms Puzzled by all of the canning lingo on various sites and in books? This article breaks down the terms so you know what's what when you start your home caning projects.

15. Canning & Preserving This article breaks down the best of the best when it comes to the equipment required to can at home.
Self-Canning Tips
Need to know what jars to pick and how long food will stay canned? Consult these helpful self-canning tips.
16. Ask Jackie In these letters to the editor of Backwoods Home, readers gain tips on canning garlic and mixed vegetables. See how this pro puts away canned items to get her family through the winter.

17. How to Organize an Outdoor Canning Party If you have friends or family who want to get in on the canning action, host a canning party. This article gives you the scoop on how to create workstations and make the project fun for guests.

18. How to Start a Home Canning Business If you want to take home canning to the next level, a small business may be for you. Learn how to get started and start selling your home preserves to the public.

19. Eco Centrism This site is all about going green and with that comes more sustainable living that includes home canning methods.

20. A Self-Sufficient Life Those who are looking to be self-reliant and those looking to save a few bucks can benefit from home canning because it allows you to keep food longer and actually consume it.

21. The Parma Food Storage Blog The community of Parma share their food storage tips, many of which include canning ideas you can add to your recipe book.

22. Wasted Food America throws away nearly half of our food. This site is devoted to making us think about our food, where it comes from and where it goes.

23. Sustainable Table While this website no longer publishes, there's plenty of canning info in the archives.

24. Diggin Food – Canning Great recipes and tips for freezing vegetables and creating unique preserves like carmelized red onion relish.

25. Homegrown Evolution This is a site all about self-sustaining and living off the land. A great site for those who grow and can at home.

26. How to Homestead Living a self-reliant life requires living off the land and preserving all you can once cold weather arrives. This site helps you see how others can and manage during winter.

27. Rurally Screwed This city girl made the transfer to living in the country a few years ago and is making canning cool again. If anything, this blog proves nearly anyone can pick up canning

28. Slow Food This is the official website of a non-profit organization that is devoted to helping others take pride in the food they consume. Learn about gardening and canning on a global level.

29. Mormon Food Storage Techniques Mormons must be prepared at all times, which leads them to be experts in self-canning, which is affordable and easy to store, even in large numbers.
Canning Different Types of Food
Canning requires different things depending on what type of food you're looking to keep. These sites will help you make the distinction and can properly.
30. Food Preservation: Yes We Can! Canning tips for everything from tomatoes, pickles, jams and more. This is a great site for exploring new ideas for at-home canning.

31. Ball Canning Recipes This site goes over ball canning recipes, which are ideal for those who simply dabble in self-canning as a hobby and do not can in bulk.

32. Chili Con Carne Those from the South will appreciate this canning recipe for a Mexican chili that can keep for years and warmed up in winter for a hearty meal.

33. Canning & Preserving Methods Forum Chat with other at-home canners who can show you the ropes when it comes to putting everything in a jar.

34. Canning Bacon Of all of the meats, bacon works brilliantly for canning and preserves just as tasty as when it comes off the grill.

35. Home Canned Turkey Soup Canning soups is the perfect jump off point for beginner canners who want accessible meals for a big family.

36. Chocolate Pear Pudding Recipe While this is a conventional pudding recipe, it can be canned and offers a new spin on standard chocolate pudding thanks to the pears that are mixed in.

37. Salsa Party Why buy salsa when you can make and jar your own? This post provides a delicious recipe for getting all of those spicy notes in jar that can be used for parties and get-togethers.

38. Canning Chili Find out how this self-reliant woman creates her favorite canned chili for a quick homemade meal during the dead of winter.

39. Home Canning Salmon Recipes There are endless possibilities on what you can do with canned salmon. This website goes over everything from salmon cakes to peppered salmon.

40. What to Do With All That Applesauce? Seasoned canners may realize they go overboard producing a certain type of food, such as applesauce. Here's an innovative idea on what to do when you're sick of the mushy stuff.

41. Rabbit and Squirrel For those living off the land, canning rabbit and squirrel meat is essential. This illustrated how-to article will show you how to make a tasty canned meat that can be preserved for months.

42. How to Make Pickles There's nothing like the crunch and flavor of homemade pickles. A great starting point for beginners to explore canning vegetables.

43. How to Can Tomato Sauce Tomato sauce can be canned and used throughout the year. This site provides a recipe for a delicious take on the staple and also illustrates the proper technique.

44. Canned Eggs Canning eggs was once known as waterglassing. Learn how to preserve eggs that can be consumed anytime of year, straight from the jar.
Instructional Videos for Self Canning
Some of us need to see it to believe it. These instructional videos on self-canning will help you get an idea of what you should be doing through the process.
45. So Easy to Preserve This eight part DVD series walks you through home canning and is the perfect companion for a beginner.

46. Vital Recipe – Home Canning Basics This five part series can be viewed for free online and goes over canning 101, along with visuals.

47. How to Preserve Tomatoes Tomatoes are one of the most tasty things to can that can be used in a myriad of ways after opened. This video walks you through canning perfect tomatoes.

48. Ball Home Canning This video explains food contamination and how to prevent your food from spoiling due to wrong techniques used when canning.

49. The Joy of Canning – What to Can? This video has brilliant ideas for new canning ideas involving squash, tomatoes and more.

50. Making Peach Preserves Watching this video of a family making peach preserves will show you that self-canning can be a fun activity for everyone in the house. Even the kids can participate!
Self-canning can become a way of life or a pastime you dabble in every now and then. Creating family memories of self-canning and sharing preserves or canned vegetables that were created with love from the entire family will teach children how to be mindful of where their food comes from.